The Wadden Sea National Park – UNESCO World Heritage – offers you unexpected and overwhelming events and there are so many ways to experience the world's most important tidal zone. So if you want all your senses stimulated then join this oyster trip. We will bring you to the oyster banks a few hundred meters from the coastline where you can "pick" as many oysters as you like.
OysterSafari always takes place at low tide, where we walk on the seabed to the oyster banks, which are situated in the cleanest area of the Wadden Sea. The soft seabed can be a bit of a challenge but still everyone can join in the program, it only requires reasonable clothing and a pair of Wellingtons.

When you have filled your bucket we welcome the New year by having a tasting and you will hear the fascinating history of the Wadden Sea oysters that use to belong to the Danish king and was an export item of great value. This type of oyster is now extinct but another story can yet be told about the new oysters in the area.

Info:
The tour lasts about 2½-3 hours
We recommend warm, wind- and waterproof clothing and Wellingtons
Bring a bucket for the oysters and some Gardening gloves (Neoprene)
The oyster bank that we are going to visit is situated in the cleanest area in the Wadden Sea, but eating fresh oysters is always at your own risk
Show more
Book now - choose start date and product
Holiday Apartments
Distance: 801 meters
The Resort has 200 chalets whit Center facilities. The Center has a Pool area, 2600m2 wellness, fitness, children playroom, bowling, lounge bar, own Golf Course and other outdoor activities for all.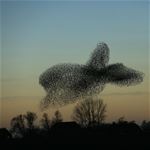 Hotels
Distance: 16.3 km
Experience one of nature's most beautiful experiences when the starlings are performing a autumn dance in the sky over Tøndermarsken.
Accommodation
Distance: 14.7 km
Comfortable and idyllic holiday homes – you'll feel right at home here… Close to everyting. The holiday village is located in the middel of a unique scenery, but whit everythin necessary whitin walking distance